Ivan Schilling

of Gillette, Wyoming formerly of Midland, South Dakota, died on Monday, August 3, 2020
at Legacy Nursing Home in Gillette at the age of 87
Ivan was born on December 17, 1932 to Fred and Laura "Kate" Schilling in Faulkton, South Dakota. He attended school in Hand County, South Dakota and graduated from Miller High School.

Ivan served in the US Army from May 8, 1953 to May 7, 1956 as a mechanic during the Korean War.

On October 4, 1959, he was united in marriage to Miriam Abel in Pierre. From this union came three children: Camilla, Craig, and Carmelita.

Ivan and Miriam owned the Standard Oil Gas Station and Café in Midland for numerous years where they both worked. After they sold the station, Ivan was going to retire, but decided that retirement was not for him yet. He opened a repair shop on the property south of their home in Midland. He continued to do what he loved which was being a mechanic and fixing tractor tires in the country at people's property. He was also an active member of the Midland Volunteer Fire Department, American Legion, Lions Club, and served as the Mayor of Midland for numerous years. He was also an active member of the Trinity Lutheran Church.

After selling the repair shop and completely retiring, he could be found having coffee with the guys at the café in Midland. In June 2009, Ivan and Miriam moved to Gillette, Wyoming to be closer to their children and grandchildren. After moving to Gillette, he enjoyed having lunch at the Senior Center and attending stock car races with his family on Saturday nights.

After his health declined in December of 2017, he moved into the Legacy Living Center in Gillette where he resided until passing away peacefully.

Ivan is survived by his three children: Camilla Henle, Craig (Laura) Schilling, and Carmelita (Will) Colby, all of Gillette; seven grandchildren: Brandon Allee of Gillette; Deann (Brent) Kepler of Lakeland, Florida; Casey Schilling of Gillette; Kennedy Schilling of Mitchell, South Dakota; Mikey Dahmer of Gillette; Wiatt and Koltin Colby of Gillette; eight great-grandchildren: Sabrina Allee of Gillette; Greysen, Sawyer, and Kynzlee Kepler of Lakeland, Florida; Hayden and Daxton Schilling, Xaiver and Oaklynn Heisinger of Mitchell, South Dakota; one sister Sarah Lembke of Prosser, Washington; numerous nieces and nephews; and a host of other relatives and friends.

He was preceded in death by his wife Miriam Schilling; parents Fred and Laura "Kate" Schilling; brothers Vernon and Harry Schilling; sisters Hazel Peterson and Elsie Parker; and grandson Patrick Dahmer.

A visitation will be held from 6-8 p.m. on Thursday, August 6, at Rush Funeral Home in Philip.

Funeral services will be held at 10:00 a.m. on Friday, August 7, at Trinity Lutheran Church in Midland with Pastor Cindy Bisser officiating.

Private family interment with military honors will follow at Black Hills National Cemetery.
Service Details
VISITATION
Thursday, August 6 - 6-8 p.m.
Rush Funeral Home
Philip, South Dakota

FUNERAL SERVICE
Friday, August 7, 2020 - 10:00 a.m.
Trinity Lutheran Church
Midland, South Dakota

CLERGY
Pastor Cindy Bisser

MUSIC
Haakon County Crooners - Vocalists
Marilyn Millage - Pianist
"The Old Rugged Cross"
"How Great Thou Art"

USHERS
Ronnie Sammons - Tom Parquet

PALLBEARERS
Mike Trapp - Wyatt Trapp
Ken Gillaspie - Cody Jones
Keith Harry - Aaron Doolittle

HONORARY PALLBEARERS
All Relatives and Friends in Attendance

PRIVATE FAMILY INTERMENT
Black Hills National Cemetery
Sturgis, South Dakota
Guest Book
I worked with Ivan at the legacy and I just have to say he was such an amazing man. I will miss him dearly! May he Rest In Peace. Prayers to the family for peace and comfort!
~ Jordan Gillette (8/4/2020)
Dearest Schilling family, words are not enough to tell you how sad I was to see of Ivan's passing. For many years I enjoyed his wisdom and insight in our business matters at AG Edwards/Wells Fargo Advisors. He and Miriam joined me many times for lunch on his visit to oversee his investments. There's never been a kinder, more gentle man than your father. After they moved to Gillette, I planned on visiting them many times but never seemed to get it done, much to my deep regret. God Bless both of their Souls.
~ Dick Horkey Rapid City, SD (8/5/2020)
So very sorry for your loss. Your dad was a good guy. Hugs and prayers to you all.
~ Kathy Larson LaDue Anamosa, IA (8/4/2020)
Camilla, Craig, and Carmelita: I was saddened to hear of your father's passing. He was always such a kind man. May you think fondly on all of your memories of him. May he rest in peace. Take care!
~ Anna Oller Missouri (8/20/2020)
So sorry to hear of Ivan passing. Ivan was such a kind and community based person, I don't remember him ever saying a negative thing about anyone. Prayers for your family during this difficult time.
~ Doug and June Huston Midland SD (8/7/2020)
Ivan was thoughtful good man. I enjoyed the time I worked for him at the Standard station and years later visiting with him over a cup of coffee. He always had a positive attitude about life.
~ Charlie Vollmer (8/7/2020)
Schilling family, so sorry to hear of your dad's passing. He was always so nice and accommodating when I brought my car in for service. You all are in my thoughts at this time.
~ Jana Jones Philip, SD (8/7/2020)
Sincerest sympathy and prayers.
~ Wayne & Stacey Nelson Caputa,SD (8/7/2020)
My thoughts and prayers go out to Craig, Camilla and Carmelita... Your Dad was a great Husband, Father, Grandpa and Father In-Law.... I have a lot of Memories of Ivan and will cherish them forever...
~ Lynnette Schilling Mitchell, SD (8/3/2020)
We are so sorry for your loss. Ivan was a good man always had a smile and he tried to help whenever he could. A good business man. May he and your mother rejoice in eternal life with the Lord Jesus. Prayers for all of you.
~ Barbara and Morris Jones Midland. SD (8/7/2020)
Sincerest sympathy and prayers.
~ Wayne & Stacey Nelson Caputa,SD (8/7/2020)
I adored your parents and very much at a loss when your mom passed and now the last of the uncles of mom's side of the family they are dearly missed .
~ kathy billings mt (8/6/2020)
To Camilla, Craig and Carmilita. My thoughts and prayers are with you. I will always remember your parents and the many things they did to be a special part of the Midland community. Rest in peace Ivan.
~ Marcia Jackson Spearfish, SD (8/4/2020)
Ivan was always so friendly and ready to help anyone. May he rest in peace.
~ Glenda Nemec Bristol, South Dakota (8/4/2020)
Thanks for serving
~ A VETERAN (8/5/2020)
Camilla, Craig and Carmelita,
I am so sorry for your loss. I have many good memories of Ivan and your family from when we were kids growing up in Midland. May he rest peacefully.

~ April (Nemec) Meeker Spearfish, SD (8/4/2020)
Flowers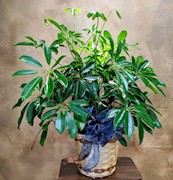 From all of us at PFS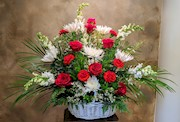 Class of 1981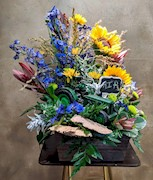 Aaron and Angie Doolittle and Family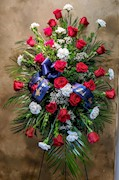 Family - "Dad" "Grandpa" "Great-Grandpa"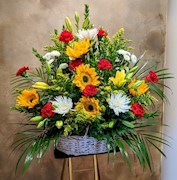 Midland Food and Fuel - The Jensen's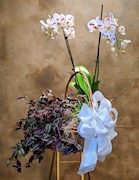 Paula and Christina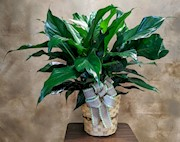 The Parker Girls: Sara Bailey, Janice Turcott, and Laura Parker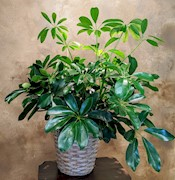 Midland Volunteer Fire Department