Gary Pederson

of Wall, South Dakota, died on Sunday, October 9, 2016
at the Rapid City Regional Hospital at the age of 55
Gary W. Pederson was born September 8, 1961, in Coco Solo, Panama, the son of Gordon Roy and Betty (Ballard) Pederson. He spent his childhood years travelling with his family while his father was serving in the US Army. He began his schooling in Taiwan before to Wall where he grew up and received his education. While going to school, Gary worked for his dad at the Elkton House in Wall. After graduating from Wall High School, Gary travelled the country in search of fossils, and motorcycle races with friends such as Phillip Hauk. He worked in the Newspaper business from California to Iowa, where he managed one with his father Gordon. Besides managing the Dairy Queen, he spent all his years driving Gordon in parades, and hanging up political signs. After a short time in Chamberlain, Gary made his permanent home in Wall, where he worked at the Cactus, and took care of his family.

Survivors include his mother Betty Pederson of Rapid City; one brother, James Pederson of Yankton; four nephews Nick Niemann of Edwardsville, Illinois, Tyler Niemann of Houston, Texas, Matthew Holub of Mason City, Iowa, and Grant Holub of Rapid City; one great-niece Alyssa Niemann; and a host of other relatives and friends.

Gary was preceded in death by his father Gordon Roy Pederson; and two sisters Carol Naescher and Nancy Holub.

Funeral services will be held 4:00 p.m. Wednesday, October 12, at the First Lutheran Church in Wall, with Pastor Kent Borglum officiating.

Interment will be at the Wall Cemetery.
Service Details
FUNERAL SERVICES
Wednesday, October 12, 2016 - 4:00 p.m.
First Lutheran Church
Wall, South Dakota
CLERGY
Pastor Kent Borglum
MUSIC
Mary Kay Wilson - Pianist
"On Eagle's Wings" - #727
"Amazing Grace"- #744
"Rock of Ages" - #761
USHER
Jim Fremstad
PALLBEARERS
Grant Holub - Matthew Holub
Terry Holub - Phillip Hauk
INTERMENT
Wall Cemetery
Wall, South Dakota
Guest Book
GARY YOU HAD SUCH A KIND HEART AND WE ALL LOVED YOU RIP WE ALL WILL MEET AGAIN
~ Patty Hauk Hot Springs (10/18/2016)
To the family, please accept my sincere condolences. I pray that as a family you will lean on each other for support along with the love you receive from friends to help you through the days ahead. Cherish your memories ... and most importantly, lean on God for the strength needed to cope with your grief. Psalm 46:1 tells us: "God is our refuge and strength, a help that is readily found in times of distress." With you in looking forward to the time when God will "wipe every tear from their eyes, and death will be no more". ~Revelation 21:3,4.
~ Elaine (10/29/2016)
Gary, you cannot imagine how I miss you...
~ j. (6/22/2018)
Flowers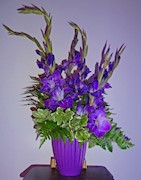 Class of 1980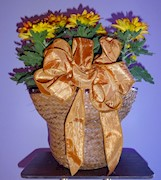 Champ and Cindy Schuler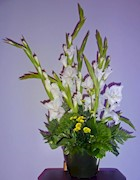 Bruce and Sharon Barnett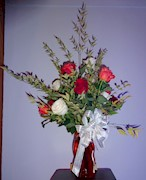 The Hustead's - Rick & Patt, Sarah & Marjorie and the Wall Drug Gang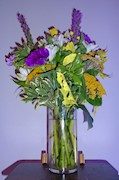 Dan and Cindy Hauk