Elaine Koehler

of Midland, South Dakota, died on Monday, April 4, 2016
at the Hans P. Peterson Memorial Hospital in Philip at the age of 81
Elaine C. Russell was born December 3, 1934, in Pierre, South Dakota, the daughter of Joseph Irwin and Lillis (McDonald) Russell. She grew up and received her education in Midland.

Elaine was united in marriage to Theron Koehler on December 23, 1952, in Midland, South Dakota. After their marriage, she moved down to Ft. Leonard Wood, Missouri, where Theron was stationed, while in the US Army. After two years, Theron was honorably discharged from the Army, and they returned to South Dakota, living on his parents' ranch in the Nowlin area. They resided at the ranch their entire married life. During that time, she worked side by side with Theron, and raised her three children.

Elaine was a great hostess, entertaining family and friends for many Loomix Suppers and various holidays, especially Christmas Eve and New Years Eve. She enjoyed mowing the lawn and keeping the place up. When not outside, she could be found quilting. Elaine was never idle, and always had a quilt to work on. During the summer, Elaine and Theron always took their grandkids camping, which was one of their best summertime memories.

In 1991, Theron and Elaine spent the winters in Mission, Texas, and continued to do that for the next 14 years. In August of 2008, Elaine moved into the Philip Nursing Home where she has since resided.

Survivors include her husband, Theron Koehler of Midland; two sons, Mike and his wife Cindy Koehler of Midland, and Russ and his wife Rose Marie Koehler of Custer; one daughter Scotti and her husband Brad Block of Midland; five grandchildren and fourteen great-grandchildren; one brother, Tom and his wife Nancy Russell of Black Hawk; and a host of other relatives and friends.

Elaine was preceded in death by her parents; a grandson, Heath Koehler; a sister, Joan Russell; and two brothers, Gordon Russell and Wally Russell.

VISITATION
Thursday, April 7, 2016
5-7 p.m.
Rush Funeral Home
Philip, South Dakota

FUNERAL SERVICES
Friday, April 8, 2016 - 10:00 a.m.
Trinity Lutheran Church
Midland, South Dakota
CLERGY
Pastor Lauren Ley
Pastor Tel Saucerman
USHERS
Mark Sammons - Clint Saucerman
MUSIC
Kim Bierle - Pianist
Congregational Hymns
"How Great Thou Art" #532
"Beautiful Savior" #518
Special Music
Abby Finn - Pianist
"So You Would Come"
PALLBEARERS
Justin Koehler - Jesse Block
Ryan Anderson - Shane Finn
Jeff Russell - Aaron Koehler - Casey Doud
HONORARY PALLBEARERS
All Relatives and Friends in Attendance
INTERMENT
Nowlin Cemetery
Midland, South Dakota
Service Details
VISITATION
Thursday, April 7 - 5-7 p.m.
Rush Funeral Home
Philip, South Dakota

FUNERAL SERVICES
Friday, April 8, 2016 - 10:00 a.m.
Trinity Lutheran Church
Midland, South Dakota
CLERGY
Pastor Lauren Ley
Pastor Tel Saucerman
USHERS
Mark Sammons - Clint Saucerman
MUSIC
Kim Bierle - Pianist
Congregational Hymns
"How Great Thou Art" #532
"Beautiful Savior" #518
Special Music
Abby Finn - Pianist
"So You Would Come"
PALLBEARERS
Justin Koehler - Jesse Block
Ryan Anderson - Shane Finn
Jeff Russell - Aaron Koehler - Casey Doud
HONORARY PALLBEARERS
All Relatives and Friends in Attendance
INTERMENT
Nowlin Cemetery
Midland, South Dakota
Guest Book
I knew Elaine to be a wonderful women, who was an angel on earth, and now has received her crown in heaven. Sympathy to her family. May your precious memories be her legacy.
~ Nels & Dorothy Paulson Hayes, SD (4/7/2016)
Scotti, Mike and Russ and families, We are sending our thoughts and condolences in the death of your mother, Elaine. She was a very nice lady, always pleasant to visit with. We won't be able to attend the funeral, as we will be gone. Hugs to all. Gene and Audrey
~ Gene or Audrey Jones PO Box 83 (4/5/2016)
Theron, Scotti, Mike, Russ and families. So sorry for you loss, Elaine was always a joy to be around. Cherish the wonderful memories of her. My prayers are with you.
~ Charlie Vollmer (4/8/2016)
We send our deepest sympathy to all of Elaine's family. May your wonderful memories be of comfort to each of you. In visiting with Elaine throughout the years she always share her love of her kids and pride she had in them. We would meet with Theron and Elaine at the State Fair and had such fun times. God Bless all of you !
~ Larry and Vicki Neiderworder Philip, SD (4/6/2016)
So sorry to hear about Elaine's passing. She was such a wonderful lady who always kept us girls at the nursing home smiling. She will be missed dearly. You all are in my thoughts and prayers. God Bless.
~ Alisha Oldenberg Kadoka (4/7/2016)
Our deepest sympathy. Elaine was a sweet lady. Got to know her through extension club and always visiting with her.
~ Ralph & Cathy Fiedler 2130 Ellen St. Sturgis,S.D. (4/6/2016)
I have many good memories with the Russell family and Elaine. Sorry we are in Texas and could not attend the service.
~ Shirley Hickman Halligan Midland,SD (4/9/2016)
Dear family, my sympathy and concern to all at Elaine's passing. Thinking of you all, Blessings, Kay
~ Kay Foland Rapid City (4/9/2016)
Elaine was always so kind and happy. She was an amazing hostess and quilter. I still remember how she always wrapped Melissa and Justin ' birthday gifts in the comics section of the newspaper! I always thought that was so creative!
Thinking and praying for all of you as you remember her life. Lots of love and hugs!
~ Becky Thompson Sioux Falls, SD (4/6/2016)
Sympathy to Elaine's family. We were pen pals as kids. May she RIP
~ Beverly Couch Jahner Kerrville, Texas (4/6/2016)
Remember all the good times Bonnie and I had each year when we visited, combining, fighting an occasional fire, watching the train go by, bringing the bulls up from their pasture, the great meals and lots of talk around the table, etc, etc. Many great memories from over the years. Greg notified me last evening of her passing andam using this method to send my best wishes to all.
~ Dick Kinsman Arcadia, Florida (4/8/2016)
Our sympathy in Elaine's passing. When my mom was in the Philip Nursing Home I saw Elaine quite a bit and I don't think I ever saw her without a smile on her face! She was quite a gal and I know you all will miss her.
~ Buster & Nancy Peterson Kadoka (4/8/2016)
I'm so sorry to hear of your Mom's passing. I used to enjoy visiting with her when I was at the nursing home seeing Mom. I don't think we are truly ever ready for our mom to leave us, but know she will be with you forever in your hearts. Cherish the memories. My deepest sympathy.
Mary
~ Mary Schofield Hengstler Sundance, WY (4/9/2016)
Scotti, Brad, Mike,Cindy and families. We were sorry to hear about your mom and send prayers and hugs to you all. Cherish the good memories and smile when you think of her.
~ Pam and Keith Bonenberger Kadoka (4/7/2016)
Elaine was the "hostess with the mostest"!!! She loved people and loved to entertain. She is finally flying with the angels, set free! One special lady!!
~ Ronnie & Emily Sammons Midland, SD (4/6/2016)
Our sympathy to you, may your memories of the great times sustain in this time of loss. She is at peace.
~ Bill and Marsha Sumpter Kadoka (4/15/2016)
Theron and Family: I am so sorry for your loss. I have wonderful memories of dinners, card parties, and FUN at your house when we were all younger: Addisons, Douds, and Koehlers. And great memories of Elaine's laugh and enjoyment of the moment; you're right -- the "Hostess with the Mostest"! May YOU have many "remember-whens" and precious memories as you visit w/ family and friends during this difficult time. May God be especially close to you all. Love, Beryl
~ Beryl (Addison) Geer Gillette, WY (4/7/2016)
Flowers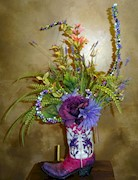 Philip Health Services TLC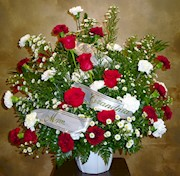 "Wife" "Grandma" "Mom"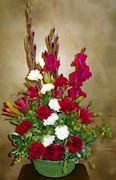 Peter and Karen Jacobson and Family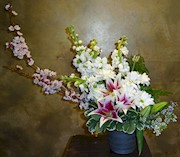 Patrick, Jennifer, Elias, and Lainey Hallan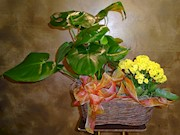 Aaron, Angie, and Kids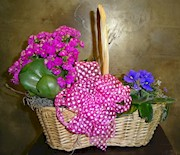 Rick & Marlis Doud, Tia & Josh Johnson & Family, Lindsy & Chad Reagle, and Jared Doud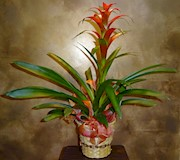 Donny & Lura, Mindy, Wacey, and Jamie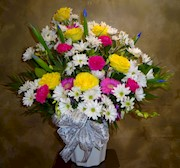 Midland Food & Fuel Clint and Brenda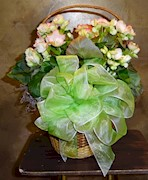 Dakota Pharmacy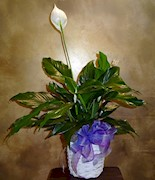 Shaun, Angel, and Sherrie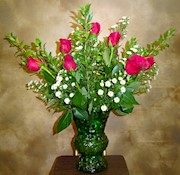 Gary Russell and Family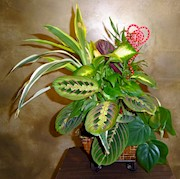 To Scotti- From Your Piano Kids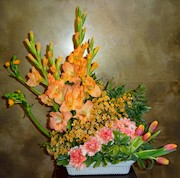 Coen and Trudy