Lawrence "Larry" Root

of Irene, formerly of Midland, South Dakota, died on Tuesday, March 7, 2017
at the Sunset Manor in Irene at the age of 74
Lawrence LeRoy Root, better known as "Larry" to his family and friends, was born August 19, 1942, at the hospital in Midland, South Dakota, to Samuel "Mike" and Emma (Fosheim) Root.

Larry received his education, Kindergarten through graduation in Midland. He was active in sports all through his education. He especially loved to play basketball.

Larry was baptized and confirmed at Trinity Lutheran Church in Midland where he was also active in youth group through the years.

Larry worked for the railroad in Midland, the City of Rapid, and the Rapid City Bank over the years. He also did construction work with his brother Sam.

Larry resided most of his life in Rapid City. Another pastime Larry enjoyed was dancing, which he was quite good at.

Survivors include his siblings Sylvia Huber of Rapid City, Samuel Root of Midland, Danny Root and his wife Dorothy of Riverton, Wyoming, Clifford Root and his wife Marisa of Sheridan, Wyoming, and Betty Haerer and her husband Darwin of Wall; several nieces and nephews; and a host of other relatives and friends.

Larry was preceded in death by his parents Samuel Roy and Emma Marie (Fosheim) Root; one brother Glenn who perished in the Rapid City flood in 1972; a brother-in-law, LeRoy Huber; and a nephew, Marty Haerer.

Memorial services will be held at 11:00 a.m. on Saturday, March 11 at the Trinity Lutheran Church in Midland with Pastor Tel Saucerman officiating.
Service Details
MEMORIAL SERVICES
Saturday, March 11 - 11:00 a.m.
Trinity Lutheran Church
Midland, South Dakota

OFFICIATING
Pastor Tel Saucerman

MUSIC
Scotti Block - Organist
Congregational Hymns
"How Great Thou Art"
"Just As I Am"

HONORARY PALLBEARERS
All Relatives and Friends in Attendance
Guest Book
Our sympathy to your family. So sorry for your loss. I can see Larry in a joyful reunion with his parents and brother, Glenn
~ Barbara and Morries Jones Midland, SD (3/10/2017)
Betty and Family - Our thoughts and prayers are with you during this difficult time
~ Dick & Pam Johnson Wall (3/8/2017)
We are sorry for your loss and send our thoughts and prayers
~ Bob and Susan Marrington Riverton, Wyoming (3/7/2017)
I would like to offer my deepest sympathies to you. I am so sorry for your loss. Please know that you are never alone. You can find comfort from God's Word, the Bible, knowing that He is near to those broken at heart and crushed in spirit (Psalms 34:18). Please accept my deepest sympathies.
~ T. Kelly Maryland (3/31/2017)
We are very sorry for your loss. Praying that God will hold you close during this hard time.
~ Larry and Julie McLaughlin Midland, SD (3/9/2017)
So sorry to read about Larry. The memories are wonderful to have in the days ahead. Love and prayers
~ Ronnie & Emily Sammons Midland, SD (3/10/2017)
Our condolences are with all of the Root family. Larry was my classmate in high school, and we were friends throughout those years. His family lived across the ally from us in later years and so we saw them often. Gene enjoyed the summer that Larry went on the harvest trip down to Texas with him. Our thoughts and prayers will be with you at this time. Audrey and Gene ones
~ Gene and Audrey Jones Midland, SD (3/10/2017)
Our sincere condolences to the Root family in the loss of Larry. May love & support of family & friends comfort you at this time of loss. Keep the memories close. God bless you. Joyce & Greg Williamson
~ Joyce Williamson Rapid City,SD (3/10/2017)
My sincere condolences to the Root family on the loss of your dear loved one. May your memories bring you comfort in the days and weeks ahead and have faith in God's promise found at John 5:28,29. My deepest sympathy to you all.
~ W.W Maryland (3/10/2017)
Flowers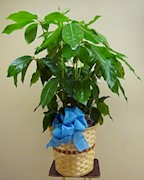 Family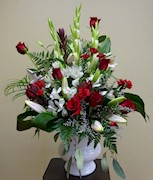 Family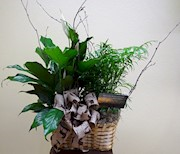 West River Electric Board of Directors, Staff, and Employees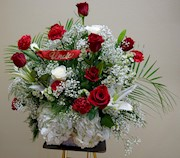 "Uncle"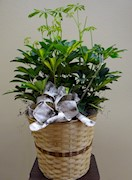 The Huber Family - Wade, Diane, and Morgan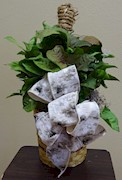 Sunset Manor Residents and Employees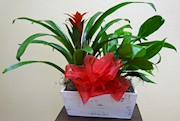 The Hunt Family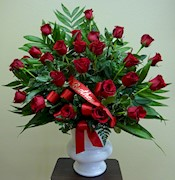 "Brother"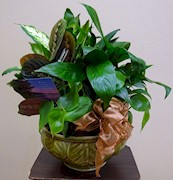 Dan and Cindy Hauk and Family